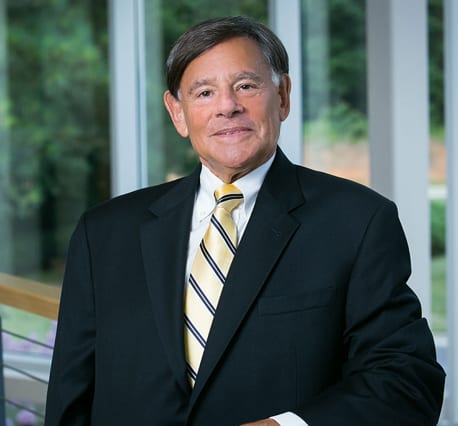 Steve Leebow
CEO & Co-Founder
Steve Leebow grew up in the steel business working for his family's steel distribution company. In 1977, Steve moved from New Jersey to Atlanta, where he founded Pacesetter Steel Service, Inc.
Steve's initial vision for Pacesetter was small. He wanted to provide for his family. He established the operation's foundation of strong work ethics, a focus on customers, and teamwork. These three values and its ongoing focus on people enabled the company to grow very rapidly. He quickly realized that family was a broader term and encompassed the Pacesetter Associates that he teamed with daily to grow both the business itself and his vision of what they could accomplish.
Steve is a graduate of The Ohio State University, and continues to express his Buckeye pride on a daily basis. Steve is involved with the community and has taken part in building homes, raising funds, and supporting Pacesetter's Big Ol' Shanty's during the Susan G Komen 3-Day.
Steve and Bobbi reside in Atlanta, GA. Steve enjoys watching The Buckeyes, Braves and Falcons as well as spending time with his family and traveling.
In 2009, Steve was the recipient of Pacesetter's most prestigious award, the Corporate Office P.A.C.E. Award.